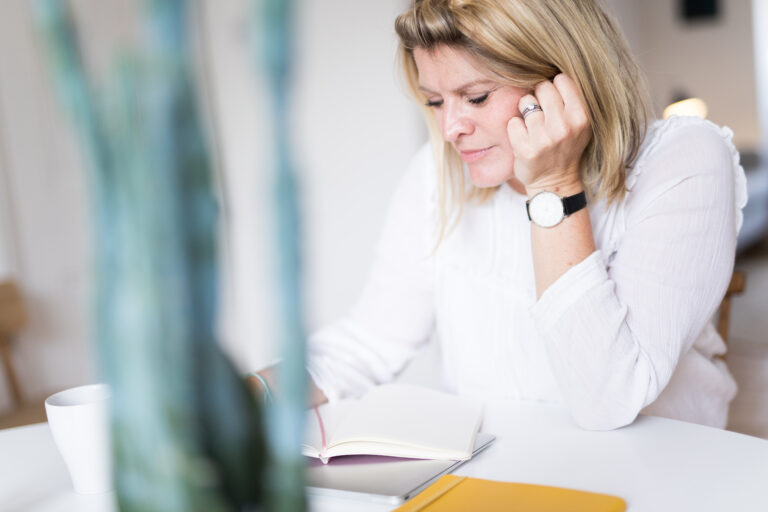 Has Covid made you question your work happiness?
Over the last 20+ months, COVID has shone a spotlight on what really matters in life for so many people. Maybe you've come to the realisation that there's more to your one, precious life than doing work that makes you unhappy or, worse still, unwell.
Particularly if that work is taking you needlessly away from your loved ones or having an adverse effect on your mental health.  No job is worth that.

With the boundaries between work and life becoming increasingly blurred, burnout is rife. Things have to change.
If you're fed up of letting your career 'happen to you', or worse still, letting others control your professional destiny, now is the perfect time to reclaim  and re-design your work life. On your terms.
Using my signature SHINE © work happiness coaching framework, I'll show you how to design your very own personalised Work Happiness Blueprint © This recipe will be completely unique to you. It'll comprise the work happiness ingredients you'll need to design a corporate career (or business) that aligns completely with your authentic personality and purpose; whilst actually nourishing the non-work part of your life, not robbing you of it.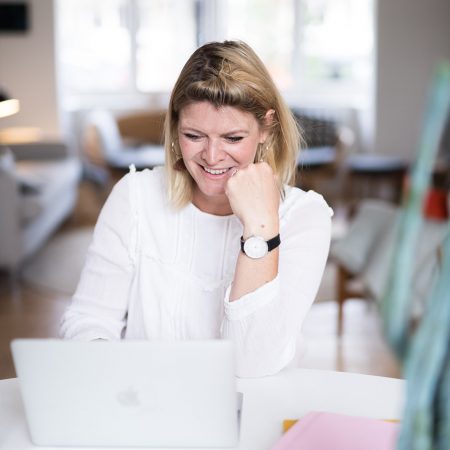 1:1 coaching is for you if you're:
Feeling stuck, lost or unfulfilled

Lacking confidence in your skills & value

Dangerously close to burnout or

Wary of experiencing burnout again

Fed up of working 'on autopilot'

Craving change but don't know where to start
Looking for something 'new' but don't know what

Keen to do work that has more meaning 

Longing to 'find your thing' or purpose in life

Keen to create more balance in your work life

Ready to define your own version of success
Whether you want to re-design your career or explore the possibility of working for yourself, my 1:1 S.H.I.N.E founder & career coaching programmes will help you find confidence & clarity to take the best next steps for you.
My 1:1 programmes will help you:
Align

 your work with your personality & purpose
Get 

unstuck

 & 

motivated

 in your work life
Feel more 

confident

 about your value & worth
Identify your unique talents, 

strengths

 & USPs
Reconnect with your 

values

 & what's important
Learn more about your 

personality

 preferences
Understand what makes you happy at work
Learn how to find more 

purpose

 & 

meaning

 in work

Realign

 your career to your  personality & purpose
Decipher your best 

next steps

 in your career
Unlock your 

authentic potential

Learn how to be 

happier

 & more 

impactful

 at work
Define your own 

Work Happiness Blueprint

©

Re-

design

 your career or start a 'you-shaped' business

Reclaim your life outside of work through better 

boundaries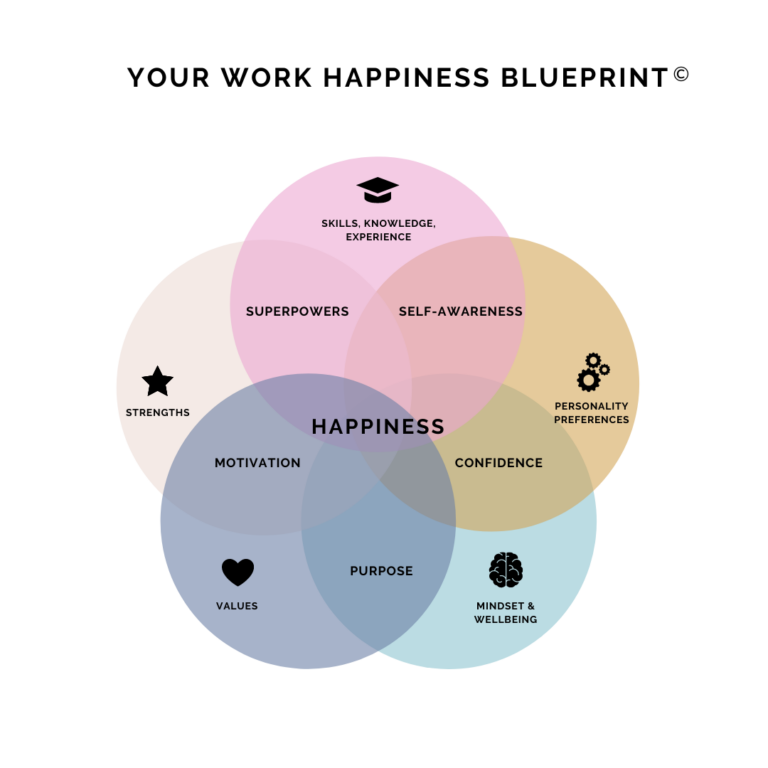 All my S.H.I.N.E© 1:1 founder and career coaching programmes are grounded in positive psychology and neuroscience to help you get real clarity and confidence in who you are, what makes you tick, what your unique value is and what you truly want from your work life.
You'll rediscover who you are,  what you want and need and the exact conditions you'll need to incorporate in order to enjoy a happier, more successful work life. All on your terms.
I devised my signature S.H.I.N.E© Coaching Framework back in 2017 (if I'm honest – for selfish reasons!) to get myself out of my own sizeable post-redundancy career rut, after working in the fields of employee and organisational development for over 15 years.
And I'm really happy to say that this signature framework has helped not only me, but hundreds of women (and a few men!) create more happiness and success in their work lives too.
Each letter of S.H.I.N.E stands for a different phase of the coaching programme that will take you on a voyage of personal and professional self-discovery.
All my 1:1 Coaching Programmes include:
Uncover clues about who you are and what makes you happy & successful at work.
Visualise, explore & define your own unique vision of work happiness & success.
I is for Insights
~ Values ~
Decode your core values & decipher what's really important to you about your work.
I is for Insights
~ Strengths ~
Identify those unique talents that make you valuable & special at work.
I is for Insights
~ Personality ~
Identify what makes you tick & understand how your personality preferences play out in your work life.
Create your own Work Happiness Blueprint© & use it to explore new professional paths, business ideas & boundaries for a happier work life.
Pull together a practical but compelling action plan to bring your ultimate work happiness vision & purpose to life.
Work through any confidence crushers & mindset blocks such as imposter syndrome & self-limiting beliefs that might get in your way.
Kind words from Shine clients...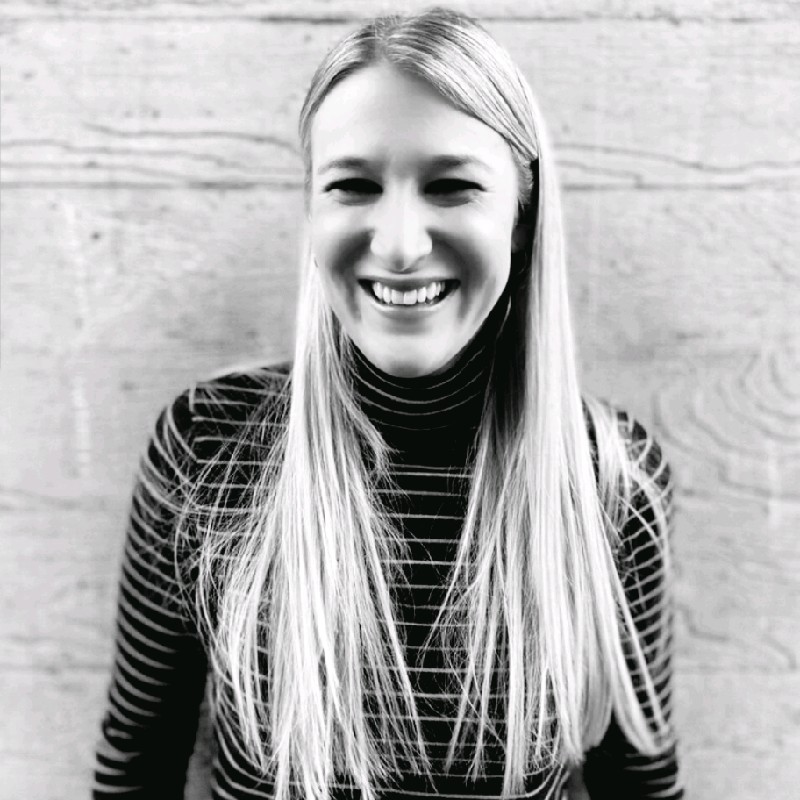 "I wanted to say a HUGE thank you for all your help this year. You have really been the most incredible support and ignited my thinking. Working with you has really helped clarify who I am, what's important to me and the value I have. On top of that it is rare to find someone you really connect with and I definitely found that with you."
Marketing Leader turned Culture & Leadership Coach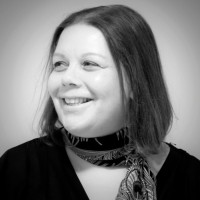 "The whole experience of working with Sarah and what I have learned about myself and my professional self has simply been transformational. I know that that's quite a bold statement but it's how I feel. If there were other women in our organisation struggling to believe in themselves, their own abilities and strengths then I could not recommend Sarah's coaching enough. I'm going to stay connected with Sarah through her group programme initially – working with Sarah has helped me accept that sometimes to be achieve our best, we need help and support. Sarah – I'll be in touch to set that up soon. So thank you again – it has made such a positive impact on me on so many levels."
Protection Propositions Manager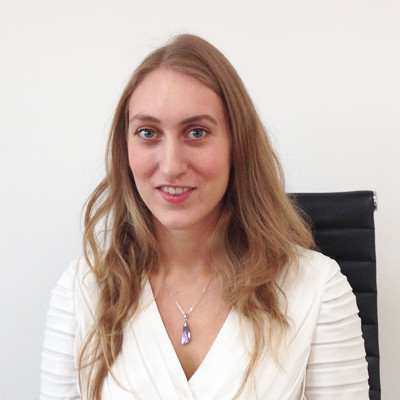 "I wanted to say a massive THANK YOU for taking me on my SHINE journey! The 1 to 1 coaching throughout the whole process has taught me how I can do my role even better and reminded me where my strengths lie. I have learnt a lot over the past 6 months and the personalised Hogan test results provided real insight. These have really helped me to rebuild my confidence and self-belief in what my strengths are, what my values are, and taught me how one feeds in to the other. Essentially I have rediscovered what makes me unique, what I excel at and how I can build more of this in to my role – which equates to a win win situation! The last two sessions in particular have given me lightbulb moments of "that's what I excel at and need to do more of!" It has also reinforced that AIG Life's values match my own, making it a fantastic company to work for."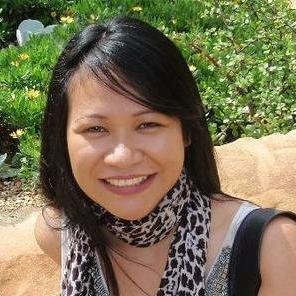 "I joined the SHINE program to get clarification on the next steps I need to take in my career. Working with Sarah has really helped me identify my strengths and reaffirm my values, and the importance of aligning these to live your best work life (and life in general). Her friendly approach makes it easy to be open and honest not just to her but to myself as well. I really enjoyed working with Sarah and I'm sure anyone who does, do too. Thank you, Sarah for doing what you do and for helping people like me SHINE!"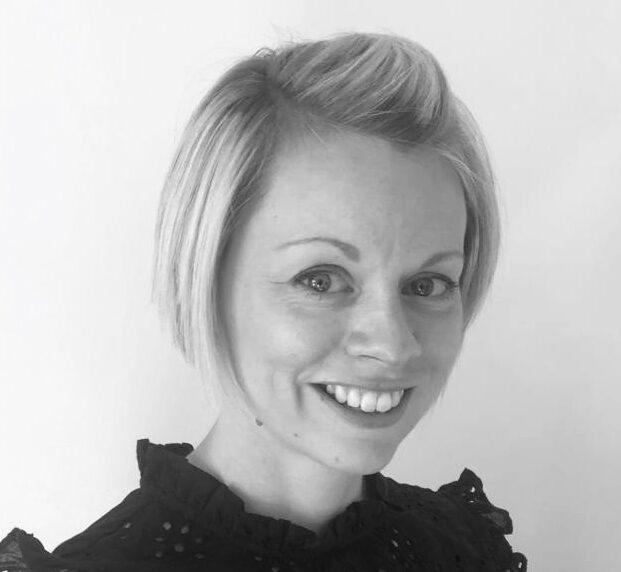 "I was facing the prospect of redundancy earlier this year – having worked at the same company for many years, the prospect of change was definitely daunting, however I knew this was an opportunity to take stock of things and really revisit what's important to me and my career. I decided to work with Sarah to help guide me through that process … and boy am I pleased I did! Sarah has helped me work through the fog to gain clarity and pick through what it is that makes me tick and ultimately happy at work. It's been a great experience and a real investment in myself. I would highly recommend working with Sarah on any of her courses to help focus your career thoughts, gain clarity, be accountable and have a wing woman! Thank you again, Sarah."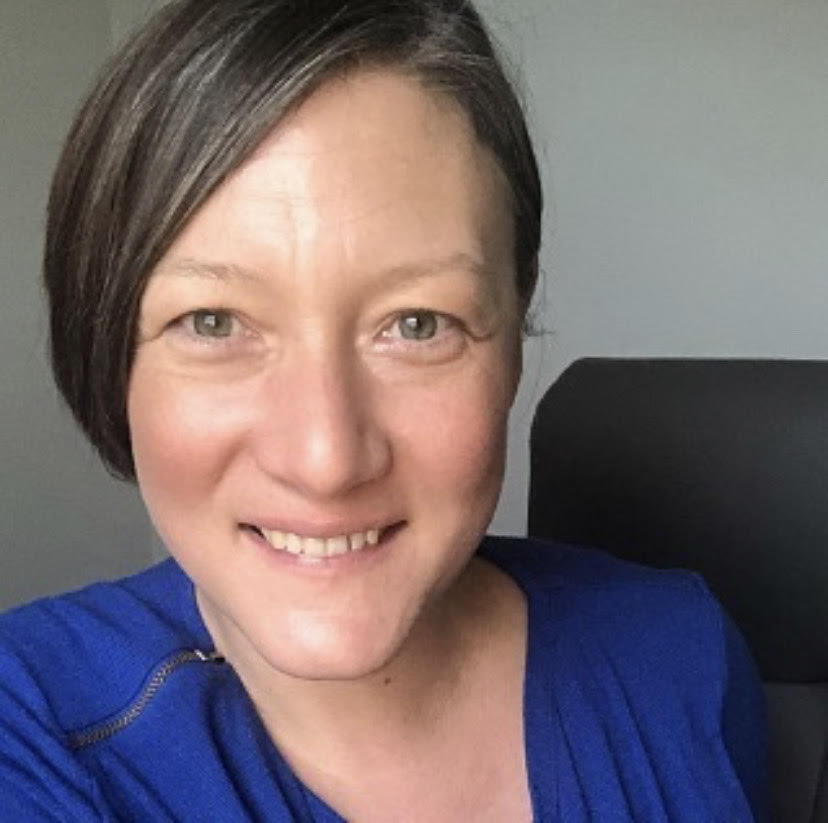 "Thank you for your calm, humour and insight to help support me in my journey towards finding out what my strengths are, what I am passionate about and how I can return to work in the short term - along with a longer term goal too."
Communications Director turned Executive Coach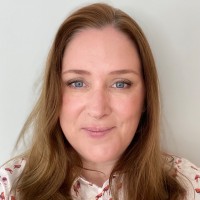 "Following a short career break, I worked with Sarah to rebuild some lost confidence and help explore my options ahead of returning to work. Sarah is a wonderful coach, the SHINE program delivered so much more than I had hoped for. Working with Sarah, I now have a greater understanding of who I am, my talents and strengths, the value I can place on my unique selling points and what work happiness means for me. I'm now approaching the job market with a clear sense of direction, confidence and more importantly excitement!"
Solution Delivery Manager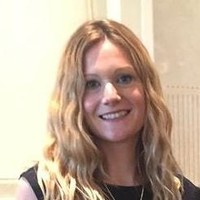 "I have been working with Sarah for the last few months and have learned so much about myself during her coaching process. I feel so much more empowered by having unlocked what my strengths/ USPs are and have uncovered what makes me tick at work and what doesn't. Sarah has been amazing throughout, she is warm and easy to open up to. She really does have an incredible talent for identifying and then surfacing up things that I would never have seen about myself and then somehow connecting certain things together for the voila moments! I am coming up to the final stages of the process where it's time to make some changes. I would highly recommend her - I wish I had done this years ago!
"I came to Sarah in a complete fog on what do in my career, having spent 20 years in the same industry. We spent two intense morning sessions working through what makes me tick and how to take myself forward. It's been illuminating for me and Sarah has been fantastic in getting me to dig deep and bring out the real me. I'm really excited to put my game plan into action and am looking forward to what 2020 can bring. Thanks Sarah!"
Select the package that's right for you...
I offer 3 different packages with varying levels of support, depending on your available headspace, desired insights, the amount of accountability you're looking for and the investment you'd like to make.
Or if you're based within easy reach of Central London and looking for a more intensive, VIP experience, take a look at my Shine Day here.
Take a look below to find out more.
I offer a 10% discount to anyone who is on maternity leave, furlough or who has been made redundant.
I'm Sarah Clarke. Mum, wife, optimist and self-confessed personal and career development geek.
I'm on a mission to help talented women unlock their potential and find more happiness at work, by showing them how to design their best work lives – on their terms.
I've worked in the fields of employee happiness and development for nearly 2 decades and am fascinated by – and incredibly passionate about – the professional potential of women in particular.
I left the corporate world of employee engagement and development in 2016 and went freelance. I then set up my own career and leadership development coaching business in March 2018. 
Since then I have helped over 150 talented women reconnect with their unique strengths, values and confidence; allowing them to unlock their potential and shine brighter in their careers and businesses.
My profound interest in personalities and human potential was confirmed when I qualified as a strengths and performance coach over a decade ago.
I'm also certified to conduct MBTI (Myers Briggs Type Indicator), Hogan's Leadership Forecast Series and Gallup's CliftonStrengths psychometric assessments which I use throughout my coaching practise.
My approach is informed by positive psychology and neuroscience insights.
Before becoming a freelance career and leadership coach, I held various senior HR leadership positions within several fast-paced and dynamic organisations in the tech start up and online world including lastminute.com, Yahoo!, The Digital Property Group (now Zoopla) and the online insurer, Simply Business; each one with their own unique and vibrant culture. All of these companies epitomise innovation, passion and creativity and these values have helped shape my own work philosophy.
Originally from Nottingham, I now live in Buckinghamshire with my husband, two young daughters and cat!
You can read more about my work experience here.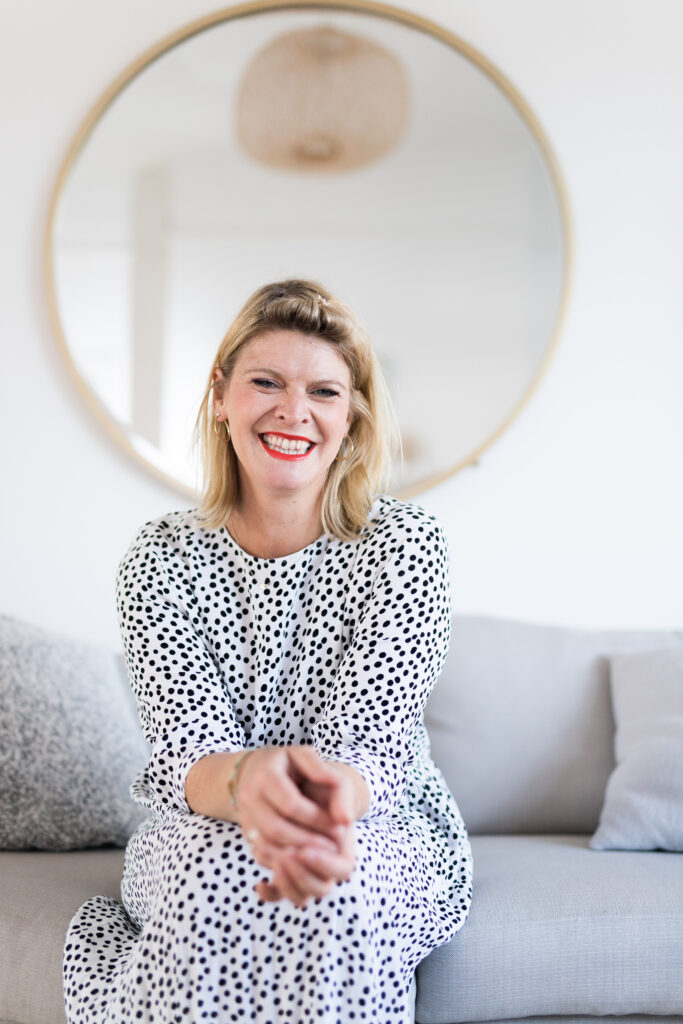 More kind words from Shine clients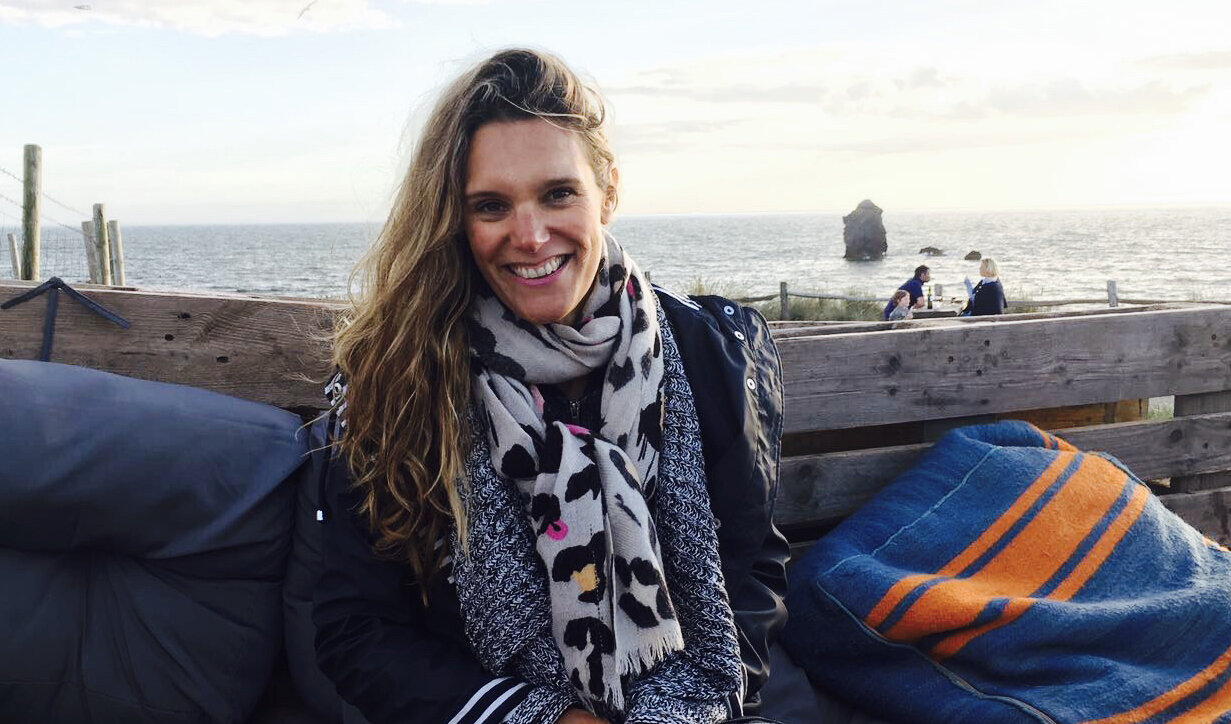 "Last week, I finished four months of careers coaching with a truly fantastic woman, Sarah Clarke of Shine Brighter Consulting. After her help I now feel fearless, exuberant, flying. I now have clarity on my values, strengths that I didn't even know I had and an artillery of redefined skills and superpowers at my disposal. I have so much more confidence in myself and my abilities and, although I've so much work left to do, I know I can bloody well do it. So a huge THANK YOU, Sarah - you have indeed made me shine brighter!"
Founder & Copywriter - Haythorn Copy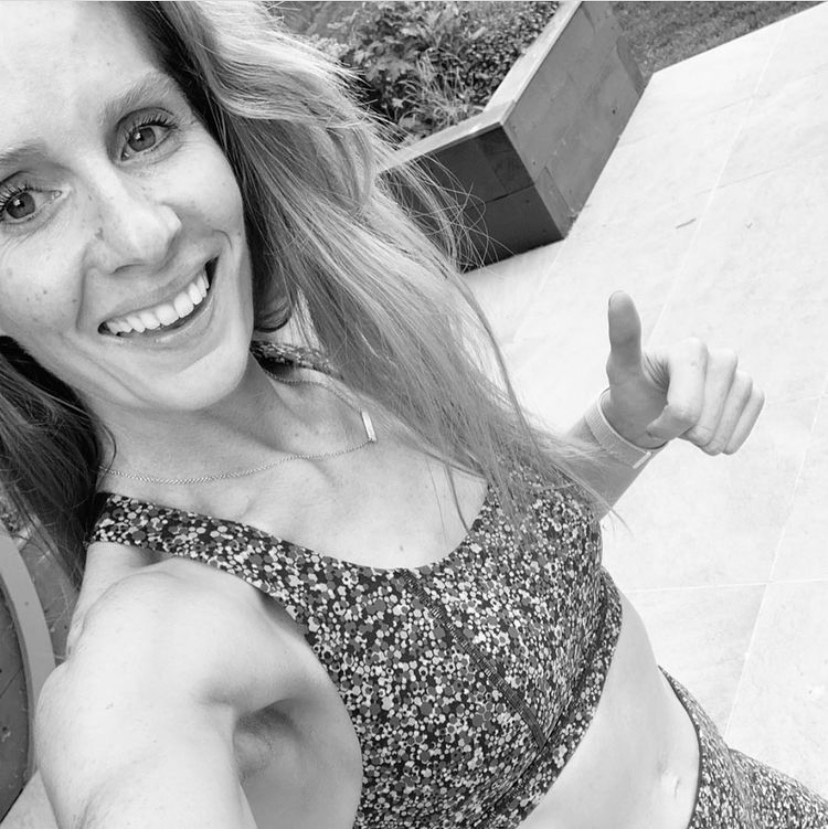 "My head was all over the place. I felt a little lost. I'd lost my sense of purpose after giving up my career. I loved being mum and wife...but yearned for a purpose in addition to those things, separate from those things. Something for me, that would help me but also help others! That gave me a sense of satisfaction. That's when I found you! I had some ideas about what I wanted to create but hadn't formalised anything. You helped me so much. You helped boost my confidence at a time when I needed it more than you'll ever know. You made me believe my idea had legs and could be great! "
Founder - The Happy Me PT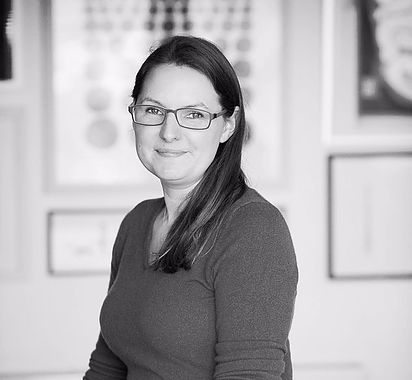 "The 1:1 SHINE programme with Sarah was such a positive experience and helped me make some huge changes in my business and personal life. Sarah is incredibly warm and skilfully guided me on a personal journey to take more control over my career. I was stuck in a rut, feeling low and unable to see a way forward. I now know my strengths and where to focus my time and energy in order to reach my goals. I would recommend Sarah and the 1:1 sessions to anyone."
Creator & Founder - Oglee Poglee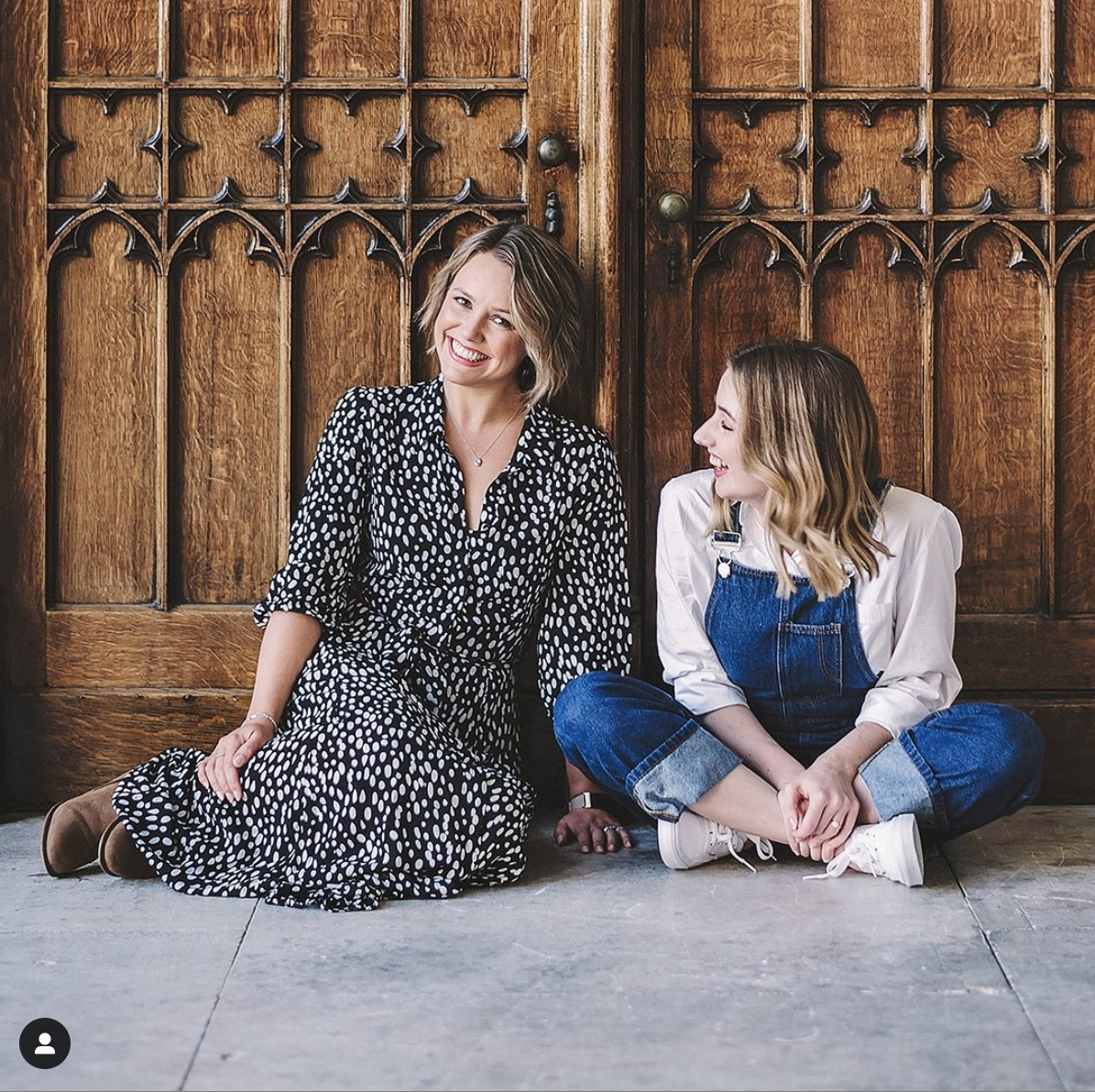 "Thank you so so much Sarah, the growth of Gem and I in the past weeks is so tangible (nose is starting to fizz on opening line). I've taken great pleasure in telling my husband over supper not just how fabulous you and the Shine Brighter programme are, but why you're so fabulous - firstly your warmth & smile that are quite frankly contagious, your support and empathy, the way you listen without judgement, and then to top if all off you whop (2 p's?) out the cleverest of facts and rationale so we can even understand the whole shebang. It's been such a journey. Tonic is certainly all the shinier for your much-valued time and guidance. Because of you, instead of being scared of the big wide world, we're now ready for it."
Viki Brockett & Gem Dalton
Co-founders - Made with tonic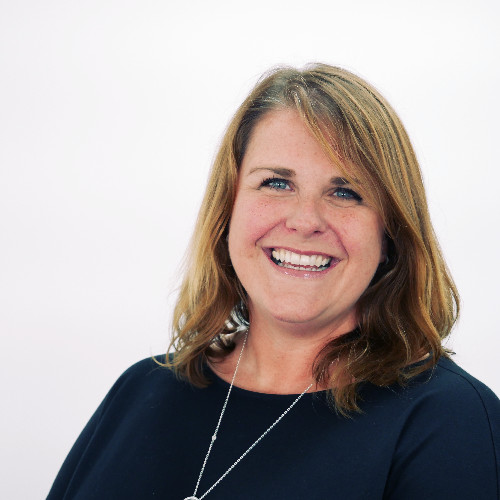 "The help, support and guidance you've given me to help unpick the massively confusing state of head / career / what it is I am good at / what it is I want to do, has been just fantastic. Thank you SO much."
Founder & PR Director - Prior PR
"I engaged Sarah for some coaching recently and it has proved to be even more inspiring, helpful and useful than I could have imagined. Sarah is so wonderful at getting you to focus upon your strengths and I feel that with her help I will find the thing I truly want to do with my career (advice I should've had years ago!). I would thoroughly recommend her kind, shrewd and intelligent advice to anyone."
"Back at work after my second maternity leave and I felt fed-up. I was looking for something new but didn't have a clue where to start. Sarah was fantastic. Our sessions gave me clarity on what I enjoy and what I prefer to avoid in the workplace. They also gave me language to clearly articulate my 'ideal role' and the confidence to approach my employer to see if this is something that they would be willing to offer me (before I started to look elsewhere). They were, and they have! I'd highly recommend Sarah's coaching to anyone in a similar position."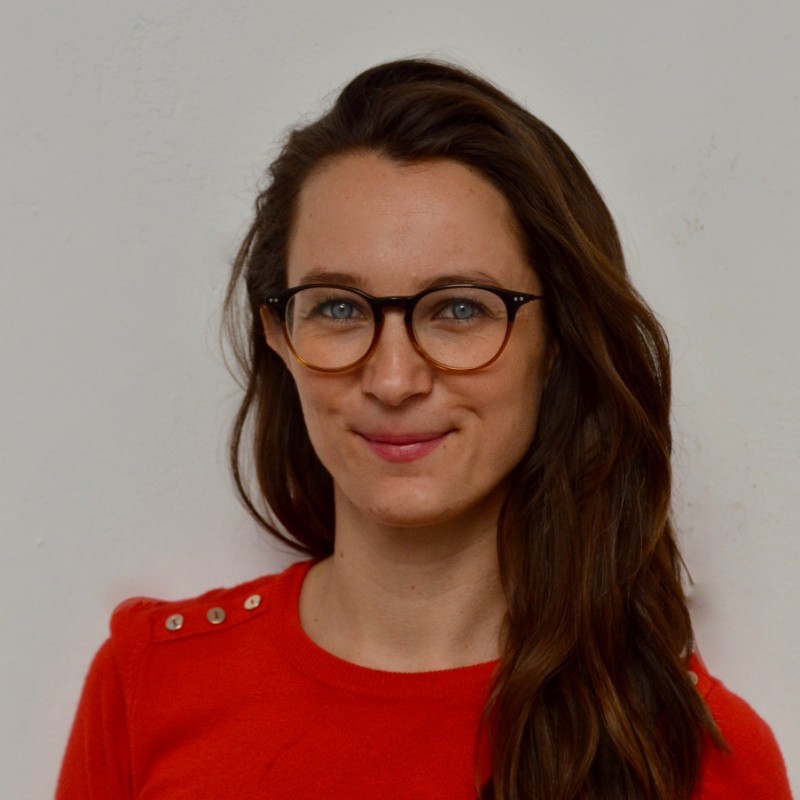 "Working with Sarah was a real joy and I looked forward to all of our [1:1] sessions together. Before we started I was confused about what I should be doing with my career, couldn't really pinpoint what I was good at and had had my confidence knocked by a few bad clients. However, throughout Sarah's SHINE program, I managed to unscramble what interests me, the work I enjoy, and what I am good at. HOORAY! Identifying my values and strengths and where I should be focusing my energies, has really spurred me to not settle for work that doesn't align with me or bring me happiness. I would highly recommend Sarah!"
Head of Operations - Hatch xyz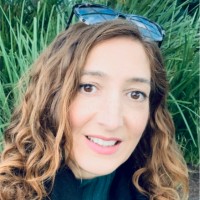 "Sarah is fantastic at helping you to understand more about what you're naturally good at, what your strengths are and how you can focus on those areas to excel. I've loved working with Sarah - her warm and encouraging style, as well as her breadth of knowledge and experience, have made working with her really enjoyable. If you want support to remind you of what you're best at and the motivation to go for it, I'd highly recommend Sarah."
"I had a series of one-to-one sessions with Sarah and found them so helpful in understanding my skills, values and strengths. It was just what I needed after an extended maternity leave, before trying to get back into the workplace (in the middle of a pandemic!). I now have a much clearer idea of what I want, and what roles I should be going for. I would recommend Sarah to anyone looking for some career coaching - she's so easy to talk to and insightful.
Not quite ready to commit to a package?
I totally get it.
Investing in yourself can feel really daunting, especially if you're not used to putting yourself first very often!
If you're not ready to go 'all in' and commit to a package of coaching just yet, I offer ad hoc 90 minute SPARK coaching session for £275 where we can focus on a particular challenge you're facing in your work life. 
This can be anything from unpacking your confidence blockers or self-limiting beliefs to identifying your strengths and preparing for an interview or big client pitch!
You can book and purchase this SPARK session by clicking on the button below.
Or if you're based within easy reach of Central London and looking for a more intensive, VIP experience, take a look at my Shine Day here.
Or why not join my affordable career coaching membership?
"The SHINE Collective is an inspiring community
for purpose-led women who want to find
more confidence, clarity & contentment
in their work lives."
For just over £10 a week – i.e £49/ month (with a minimum 4 month commitment) –  you'll get access to professional career coaching, personal development and mentoring support, a library of masterclasses and workbooks, guest speaker sessions, a monthly group coaching call and a friendly, private facebook community packed with even more career and personal development support and resources.
Thinking of starting your own business?
Let's connect on social media!
If you're passionate about creating more happiness in your work life, I share loads of free resources and content on social media so please do connect with on your favourite platform.
I'm @theworkhappinesscoach on instagram, facebook (where I also have a free Facebook group called The Work Happiness Playbook).
I'm here on Linkedin and I also have a newsletter called Work Happy Words, where I regularly share handy hints and tips as well special offers and early bird discounts to my various programmes and packages.
Alternatively you can drop me a good old fashioned email on sarah@shinebrighterconsulting.co.uk or book a free no strings call using the button below.