Is the Shine Brighter Package right for you?
The Shine Brighter Package truly is the gold standard of all my S.H.I.N.E coaching packages.
It's perfect for you if you're ready to go 'all in' on your work happiness dreams. This package is also for you if you're ready to go on a veritable voyage of professional self-discovery and start taking your personal and professional development seriously.
You'll be ultra-committed to making significant changes in your work life over the next 6 months because staying where you are is simply not an option for you.
You want all the data! And having access to the powerful evidence-based insights and validation that come from a psychometric tool really appeals to you.
You're also looking for intensive support, accountability and access to professional career development expertise over a 6 month period as you know this will keep you motivated and on track with your work happiness goals.
You're ready to prioritise your work happiness and invest in yourself
You're fed up of settling for a work life that makes you unhappy. You know your work happiness impacts on your mental health and quite frankly, you deserve better.
You're ready to make a serious investment in your career and finally get clear on who you are and what you want out of your work life.
You might have an inkling about your best next steps but you're looking for more confidence and clarity before you make the leap.
This leap might mean completely re-designing your career, making a few tweaks to your direction, working on your mindset or even starting your own business. 
Do any (or all!) of these statements sound familiar?
On paper, you've had a successful career to date, but recently you've lost your way

You're after more clarity and a confidence boost to help reignite your passion for work

You're feeling stuck, unfulfilled or unappreciated

You've you lost sight of what you're great at
Most days you feel like you're just 'going through the motions'

You'd love to find that elusive 'sweet spot' where your passions, talents and experience collide with a need in the world

You might be burnt out and craving a life outside of work too

You know deep down you have more to offer

You're keen to consider new ways to create more happiness in your work life
You might even be considering starting your own business
Uncover clues about who you are and what makes you happy & successful at work.
Start to explore & define your own unique vision of work happiness & success.
I is for Insights
~ Values ~
Decode your core values and decipher what's really important to you about your work.
I is for Insights
~ Strengths ~
Identify those unique talents that make you valuable, unique & special.
I is for Insights
Values Validation
Validate your hunches about your core values and beliefs. Learn how they affect motivate and drive you at work. Uncover how your values play out in different areas of your life.
I is for Insights
Strengths Validation
Validate your hunches about your top strengths and talents. Learn how they influence both your positive and negative reputation at work. Explore how you can make more impact at work.
I is for Insights
~ Personality ~
Identify what makes you tick & understand how your personality preferences play out in your work life.
Create your own Work Happiness Blueprint© & use it to explore new professional paths & boundaries for a happier work life.
Pull together a practical but compelling action plan to bring your ultimate work happiness vision & purpose to life.
Work through any confidence crushers & mindset blocks such as imposter syndrome & self-limiting beliefs that might get in your way.
Work through any confidence crushers & mindset blocks such as imposter syndrome & self-limiting beliefs that might get in your way.
Work through any confidence crushers & mindset blocks such as imposter syndrome & self-limiting beliefs that might get in your way.
We'll get together at least bi-weekly wherever possible – or at a mutually convenient time – via zoom (or face-to-face as soon as we're allowed!) Each session will last around 60 minutes with the exception of your Hogan feedback sessions will last approximately 90 minutes each.
We'll then work through the above session plan together. Although the programme is structured around my signature SHINE© coaching framework, the content of your sessions will be entirely tailored to you and your personal needs.
I'll send you a link so that you can book in each of your calls at a time that works best for you. Before each of our sessions together, you'll receive a comprehensive workbook packed with coaching reflections and a little theory (grounded in positive psychology and neuroscience) to help you make the most of your coaching time with me.
Using insights gleaned from a powerful psychometric tool called Hogan, I'll help you reconnect with your unique professional values and strengths as well as those pesky blindspots that might get in the way of your success if left unchecked. 
The tool generates 3 separate reports. One on your drivers, motivators and values, another on your strengths and positive reputation at work and another on your blindspots or potentially derailing behaviours that might get in the way of your success if left unchecked. 
These insights about your personality hold the secret to unlocking your professional potential and happiness in your work life.
We'll use the data generated by the assessment to validate your own hunches about what your core values and strengths might be; providing you with incredible clarity around your best next steps and how you can feel happier and be more successful in your career. 
It's also a really powerful tool if you're keen to explore your professional identity and reputation and personal/ business brand.
I'll send you your login details for your online Hogan assessment and you'll be able to work through the 3 questionnaires in your own time. (You'll need about 15 mins to complete each questionnaire.)
With 6 months worth of office hours email support, a 60 minute check-in call (worth nearly £200) to use for up to 2 months after your programme has come to an end and lifetime access to my career coaching and personal development membership club, The Shine Collective, (worth nearly £600 per year), you'll be working happy in no time!
The 2  additional accountability sessions will help keep you motivated and hold you accountable to delivering against your work happiness vision and 'E is for Embark' work happiness plan. You may wish to use these sessions for interview preparation, mindset work or career mentoring in preparation for your new role, for example.
As part of the Shine Brighter Package, you'll also get 6 months access to office hours voice note coaching. Think of this as a little like having me in your back pocket! Simply leave me a voice note via WhatsApp or Voxer and I'll get back to you during office hours within 24 hours. Ideal if you need a confidence-boost or pick me up.

Take a look at the full list of features below to see what you will get as part of this package.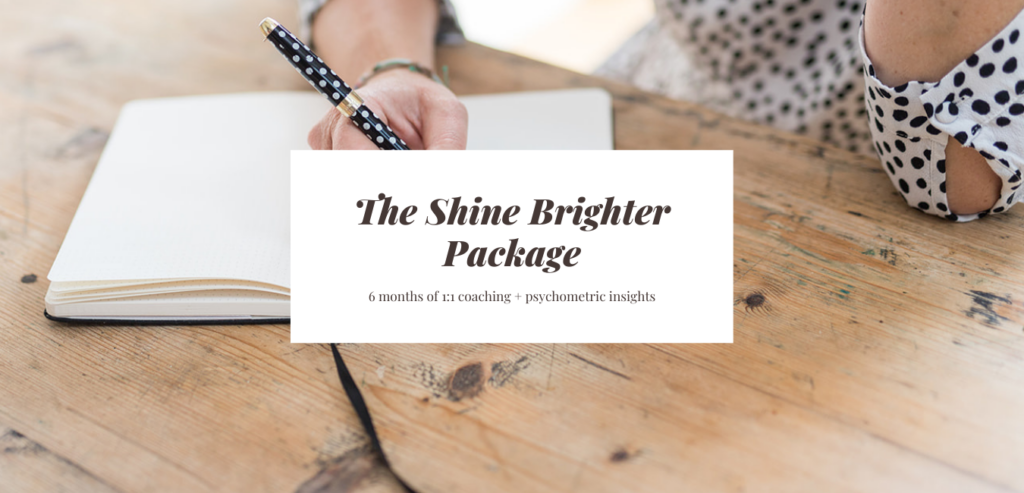 Shine Brighter Package
6m support + Psychometric + more
£
3199
Or 6 x monthly payments of £533
What outcomes can you expect?
Align your work life authentically with your unique personality & purpose

Get unstuck & motivated again in your work life

Feel more confident about your value & worth

Identify your unique talents, strengths & USPs (Unique Selling Points)

Reconnect with your values & what really matters to you

Boost your self-awareness

Learn more about what makes you tick

Understand what makes you happy at work

Find more purpose & meaning in your work life

Design a work life around your strengths, values & personality

Unlock your true potential

Be happier & more successful in your work life

Decipher and make significant progress towards your best next steps

Design your own 

Work Happiness Blueprint

©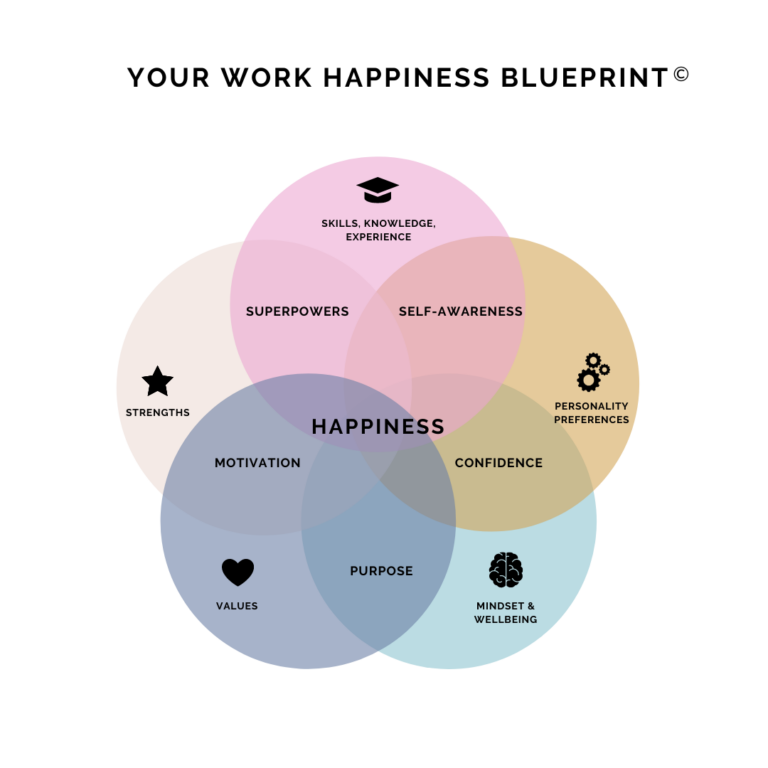 What if you need more support ?
This coaching package is pretty comprehensive and should cover you for most career and personal development eventualities! But if you feel you do need any additional support such as tailored female founder coaching; ad hoc sessions or bundles of sessions are available to help keep you accountable, confident and ensure you achieve your work happiness goals.
You can compare and contrast all my Shine 1:1 career coaching packages below.
What do people say about this package?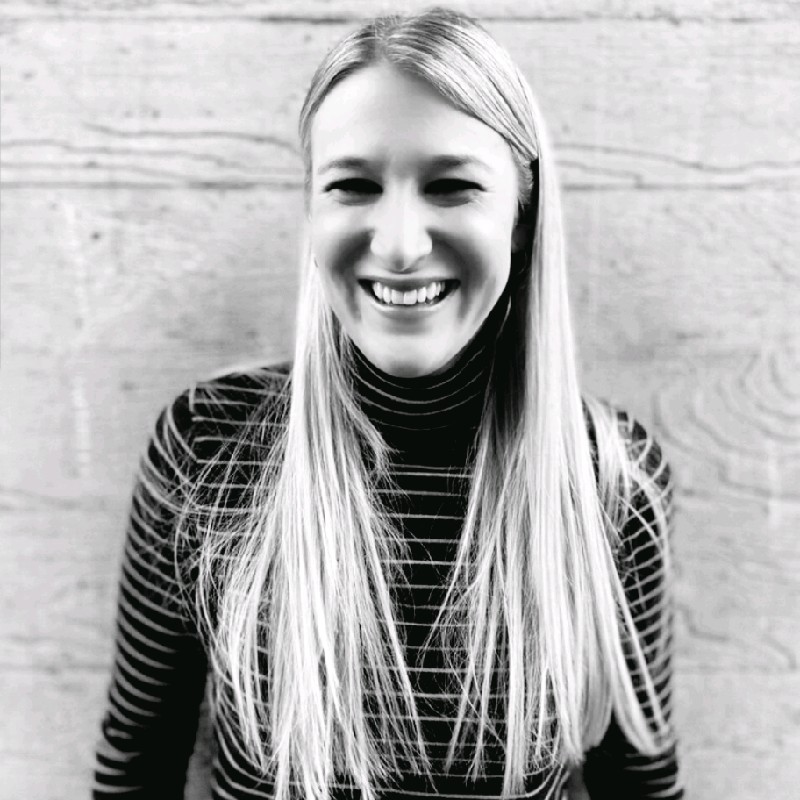 "I wanted to say a HUGE thank you for all your help this year. You have really been the most incredible support and ignited my thinking. Working with you has really helped clarify who I am, what's important to me and the value I have. On top of that it is rare to find someone you really connect with and I definitely found that with you."
Culture & Leadership Coach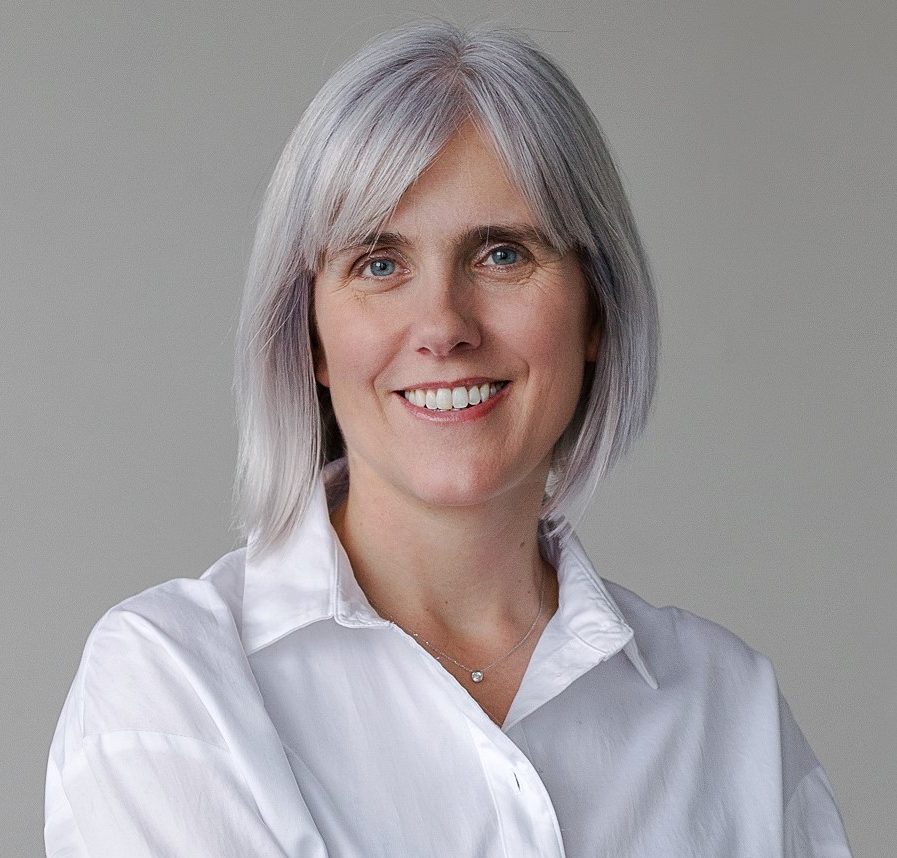 "I worked with Sarah in a professional capacity (i.e she has been my coach for the last couple of months). I asked Sarah for help when my mum was suddenly diagnosed with terminal cancer and I was feeling as though my entire professional life had all been a bit of a pointless struggle. Despite having set up a successful business, running a "not-for-profit" group for thousands of mums to help them find work and being an advisor to the Department for Business, this very personal bolt from the blue caused me to call into question everything I was doing professionally. Running your own business can be lonely – you don't have a boss or someone above you telling you when you're about to make the wrong decision and I agonised over the decisions and choices I'd made. Sarah has been Fantastic – with a capital F! Her cocktail of psychometric analysis and professional guidance, without ever actually forcing an opinion has been invaluable. As a direct result of her 1:1 SHINE programme I have had a huge break through. I can't wait to get started on this next chapter. It feels totally analogous with my values, beliefs and ambition. It doesn't mean tearing up everything that's gone before but I've gone from stumbling in the dark to finding the energy to climb the mountain, break through the clouds and I'm feeling totally empowered. Her fees are extremely reasonable, it's a structured approach not just a series of weekly chats. I could not have got to this point without her help. Thank you, Sarah. And world watch this space…!"
Founder & MD - Careering Into Motherhood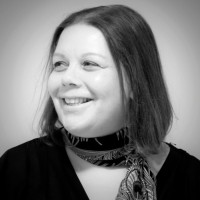 "The whole experience of working with Sarah and what I have learned about myself and my professional self has simply been transformational. I know that that's quite a bold statement but it's how I feel. If there were other women in our organisation struggling to believe in themselves, their own abilities and strengths then I could not recommend Sarah's coaching enough. I'm going to stay connected with Sarah through her group programme initially – working with Sarah has helped me accept that sometimes to be achieve our best, we need help and support. Sarah – I'll be in touch to set that up soon. So thank you again – it has made such a positive impact on me on so many levels."
Protection Propositions Manager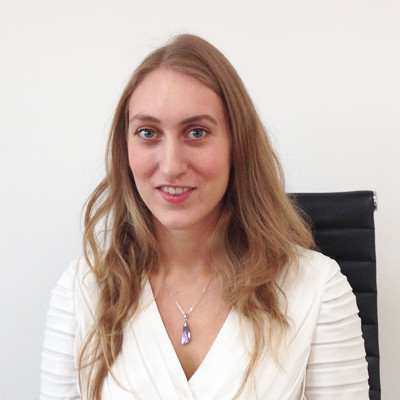 "I wanted to say a massive THANK YOU for taking me on my SHINE journey! The 1 to 1 coaching throughout the whole process has taught me how I can do my role even better and reminded me where my strengths lie. I have learnt a lot over the past 6 months and the personalised Hogan test results provided real insight. These have really helped me to rebuild my confidence and self-belief in what my strengths are, what my values are, and taught me how one feeds in to the other. Essentially I have rediscovered what makes me unique, what I excel at and how I can build more of this in to my role – which equates to a win win situation! The last two sessions in particular have given me lightbulb moments of "that's what I excel at and need to do more of!" It has also reinforced that AIG Life's values match my own, making it a fantastic company to work for."
I joined the SHINE program to get clarification on the next steps I need to take in my career. Working with Sarah has really helped me identify my strengths and reaffirm my values, and the importance of aligning these to live your best work life (and life in general). Her friendly approach makes it easy to be open and honest not just to her but to myself as well. I really enjoyed working with Sarah and I'm sure anyone who does, do too. Thank you, Sarah for doing what you do and for helping people like me SHINE!"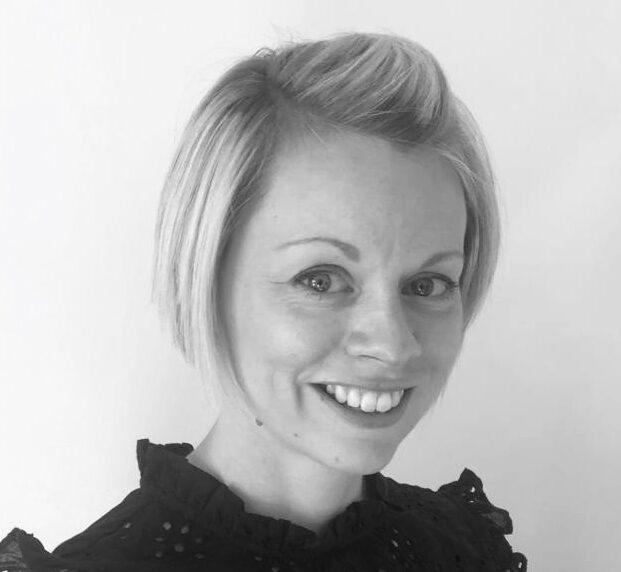 "I was facing the prospect of redundancy earlier this year – having worked at the same company for many years, the prospect of change was definitely daunting, however I knew this was an opportunity to take stock of things and really revisit what's important to me and my career. I decided to work with Sarah to help guide me through that process … and boy am I pleased I did! Sarah has helped me work through the fog to gain clarity and pick through what it is that makes me tick and ultimately happy at work. It's been a great experience and a real investment in myself. I would highly recommend working with Sarah on any of her courses to help focus your career thoughts, gain clarity, be accountable and have a wing woman! Thank you again, Sarah."
"I came to Sarah in a complete fog on what do in my career, having spent 20 years in the same industry. We spent two intense morning sessions working through what makes me tick and how to take myself forward. It's been illuminating for me and Sarah has been fantastic in getting me to dig deep and bring out the real me. I'm really excited to put my game plan into action and am looking forward to what 2020 can bring. Thanks Sarah!"
"Thank you for your calm, humour and insight to help support me in my journey towards finding out what my strengths are, what I am passionate about and how I can return to work in the short term - along with a longer term goal too."
Compare the 1:1 Shine packages
I'm Sarah Clarke. Mum, wife, optimist and self-confessed personal and career development geek.
I'm on a mission to help talented women unlock their potential and find more happiness at work, by showing them how to design their best work lives – on their terms.
I've worked in the fields of employee happiness and development for nearly 2 decades and am fascinated by – and incredibly passionate about – the professional potential of women in particular.
I left the corporate world of employee engagement and development in 2016 and went freelance. I then set up my own career and leadership development coaching business in March 2018. 
Since then I have helped over 150 talented women reconnect with their unique strengths, values and confidence; allowing them to unlock their potential and shine brighter in their work lives.
My profound interest in personalities and human potential was confirmed when I qualified as a strengths and performance coach over a decade ago.
I'm also certified to conduct MBTI (Myers Briggs Type Indicator), Hogan's Leadership Forecast Series and Gallup's CliftonStrengths psychometric assessments which I use throughout my coaching practise.
My approach is informed by positive psychology and neuroscience insights.
Before becoming a freelance career and leadership coach, I held various senior HR leadership positions within several fast-paced and dynamic organisations in the tech start up and online world including lastminute.com, Yahoo!, The Digital Property Group (now Zoopla) and the online insurer, Simply Business; each one with their own unique and vibrant culture.  All of these companies epitomise innovation, passion and creativity and these values have helped shape my own work philosophy.
Originally from Nottingham, I now live in Buckinghamshire with my husband, two young daughters and cat!
You can read more about my work experience here.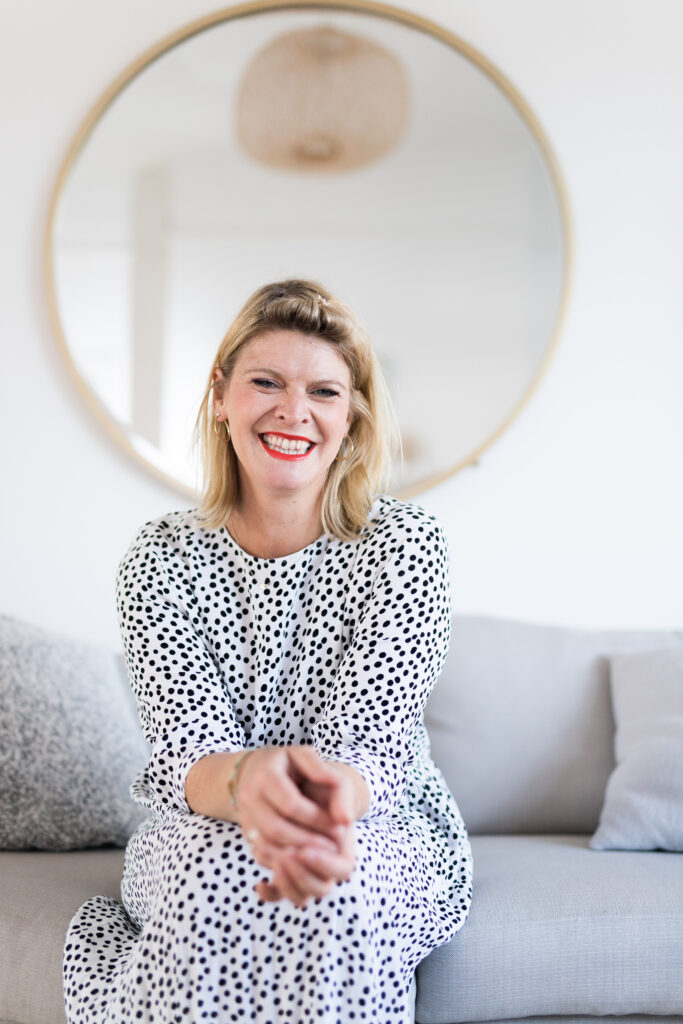 Not quite ready to commit to a package?
I totally get it.
Investing in yourself can feel really daunting, especially if you're not used to putting yourself first very often!
If you're not ready to go 'all in' and commit to a package of coaching just yet, I offer ad hoc 90 minute SPARK coaching session for £275 where we can focus on a particular challenge you're facing in your work life. 
This can be anything from unpacking your confidence blockers or self-limiting beliefs to identifying your strengths and preparing for an interview or big client pitch!
You can book and purchase this SPARK session by clicking on the button below.
Or why not join my career coaching membership?
"The SHINE Collective is an inspiring community
for purpose-led women who want to find
more confidence, clarity & contentment
in their work lives."
For just over £10 a week – £49/ month, with a minimum 4 month commitment –  you'll get access to professional career coaching and mentoring support, monthly masterclasses, workbooks, a group coaching call and a private community packed with career and personal development support and resources.
Thinking about starting your own business?
If you're passionate about creating more happiness in your work life, I share loads of free resources and content on social media so please do connect with on your favourite platform.
I'm @theworkhappinesscoach on instagram, facebook (where I also have a free facebook group called The Work Happiness Playbook)
I'm on Linkedin and I also have a newsletter called Work Happy Words, where I regularly share handy hints and tips as well special offers and early bird discounts to my various programmes.
Alternatively you can drop me a good old fashioned email on sarah@shinebrighterconsulting.co.uk or book a free no strings call using the button below.