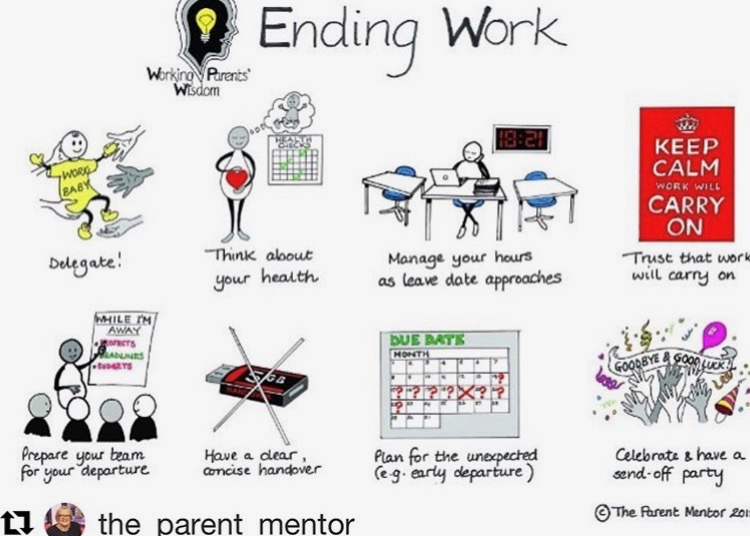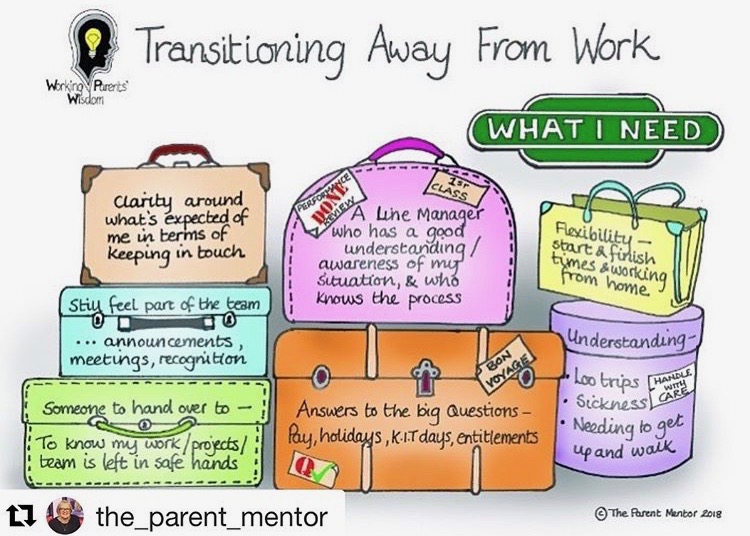 Here are some handy little sketches from @the_parent_mentor for any mums-to-be about to embark on maternity leave.
Handing over and actually ending work are surprisingly challenging transitions in the wonderful journey that is maternity or parental leave.
It's a time of mixed emotions. Excitement, trepidation, loss of control, fear of the unknown, self-doubt, celebration, joy, freedom, sadness.
I felt them all to differing degrees. Depending on the day!
I worked my waddling backside off on my handover documents, sat down with each member of my team to reassure them that they would be in safe hands while I was away.
If I'm honest, I knew no such thing. No one was appointed to cover my head of department role and I basically felt like I had dropped lots of very shiny, special balls as I walked to the tube on my last day with my lovely bunch of flowers and John Lewis vouchers.
It was terrifying! I was in the dark about what I was about to become (a mother) and equally unsure about what I would come back to when I returned to work.
Employers play a huge part in making their talented parents-to-be feel supported but the onus should not be solely on them.
If we don't ask for what we need, then they will never know and both parties will ultimately lose out.
I wish I had been more demanding and clearer about what I had needed as I left for maternity leave. Hindsight is a wonderful thing, isn't it!
What advice would you give to a mum-to-be who is about to go on maternity leave?