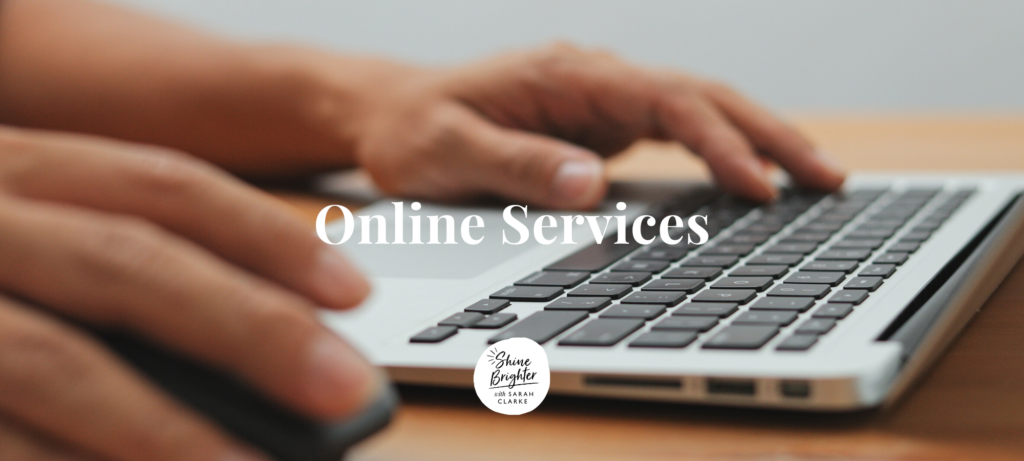 As business and HR leaders you are facing truly unprecedented times and I want to support you and your teams in any way I can.
Organisations are having to ask extraordinary things of their people – right now more than ever – since the COVID-19 pandemic took hold back in March of last year.
We are asking leaders and managers to motivate, engage and inspire teams working remotely against a context of uncertainty and chaos
We are expecting working parents to return to work and care for their children whilst performing their roles from home
Many people are facing uncertain times due to being furloughed or worst still made redundant.
And businesses are asking their HR, People and Talent teams to take on a lot of the responsibility for all of the above, often with very little support.

Times are tough.
Only the most forward-thinking, supportive teams will survive this storm in tact. People-centric organisations know that they must support their leaders and talent through these uncertain times.
I have worked in the field of Talent Engagement and Development for nearly 2 decades and have experienced the direct correlation between employee engagement, confidence, wellbeing and performance levels.
As a career, leadership, talent and engagement coach I can help you to better support, engage and retain your leaders and key talent via my online services.
Online Coaching Provision
I am able to support you, your leaders and employees through the provision of 1:1 online coaching (conducted over Zoom) covering topics including but not limited to:
I conduct all my coaching via zoom and sessions can be booked on an ad hoc basis or as part of a programme of support.
Click on the button below to get in touch and the image below to find out more about my 1:1 coaching services.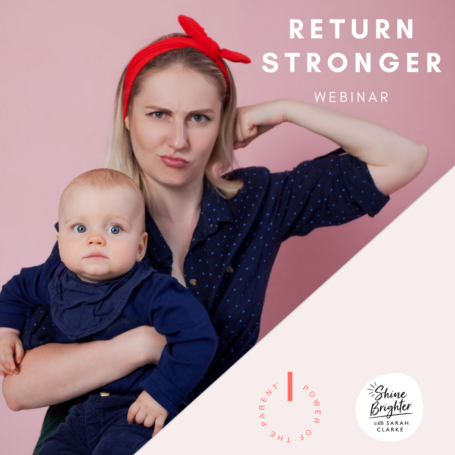 It would be an understatement to say that there's a lot going on in the world right now.
But some things remain the same. Things like the fact that parents are continuing to return to work. I know it's not quite 'business as usual' but over the last couple of weeks, many of my existing clients have asked me to carry on as much as possible, because they understand that the support I'm providing is more valuable than ever.
 I have joined forces with fellow Career and Strengths Coach, Charlotte Speak of Power of the Parent, and am happy to confirm that our Return Stronger online workshop is now running public dates! That means there's no minimum number sign ups you have to commit to as you can pay per place; and they are of course being run online. 
The sessions are two hours and we know there's a lot to juggle right now – if tiny humans pop up on cameras that's absolutely fine!
 If you are a business who:
Wants to add more support for parents returning to work but you're not sure how or what to do
Knows that you want to retain your best talent and engage them ahead of coming back to work
Has moved to remote working, or increased the amount of working from home for your teams and you're wondering how you can welcome somebody back from a distance
…this is the workshop to send your returners on!
Please click the button below if you would like to register interest in sending someone on the next session.
You'll have the undivided attention of myself and Charlotte Speak (Power of the Parent) and together we will cover off the following:
What does success look like? Where they're up to with their return, what their reality is and where they want to be
What do you love doing?

Begin to get them reconnected with their strengths and feel first hand why it's such an important question.

It's boundary time!

Let's make them them supportive not restrictive so we can be the best version of ourselves.

Great expectations.

We hold a lot of expectations – some true, some cripplingly unfair. Now is the time to unpick them and send the unhelpful ones packing.

Let's get practical.

How they want to deliver on their return and what conversations need to be had because we all want to be set up for success.
We will of course touch on the current environment and the challenges that many parents are facing – although we have designed the content of the sessions to be completely flexible around the needs of the attendees.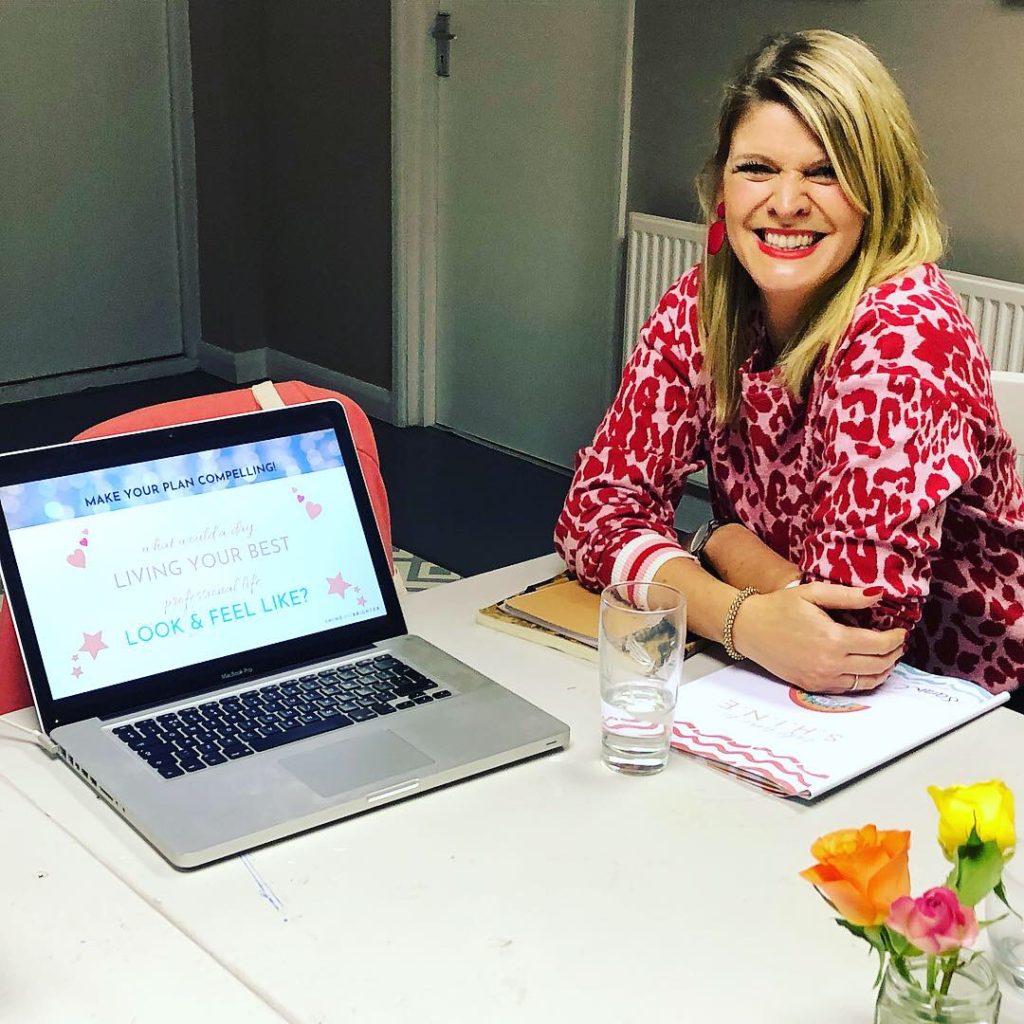 I'm Sarah Clarke, founder of Shine Brighter Consulting. Prior to setting up Shine Brighter in 2016, I worked in the fields of employee engagement, coaching and organisational and talent development for over 15 years. I'm proud to have designed the engagement strategy and led the people team that achieved the #1 ranking in The Sunday Times Best Companies to work for listings for 2015 and 2016.
My profound interest in personalities and human potential was confirmed when I qualified as a strengths and performance coach over 12 years ago. I am also certified to conduct MBTI, Hogan and Gallup's CliftonStrengths psychometric assessments which I use throughout my coaching practise.