If you're keen to make some kind of change in your professional life, I'll help you get unstuck so that you can unlock your potential and decipher your true purpose through my signature  Find your S.H.I.N.E 1:1 and Find your S.H.I.N.E (online)  career coaching programmes. 
I'll help you reconnect with who you are, what you're really great at and what you truly want and need from your work life in order to flourish, be successful and feel fulfilled again. 
Get ready to learn how to unlock your potential at work and design a professional path that will align authentically with your personal values whilst allowing you to play to your innate strengths every day. 
Click an image below to find out more.
I'll help you navigate a significant career transition such as maternity leave, promotion, long term sickness or redundancy so that you can confidently grow a fulfilling career which is aligned authentically with your unique values and strengths. 
I do this through friendly and supportive 1:1 career, leadership and return to work coaching and mentoring; either directly or in conjunction with your employer.
Get ready to shine even brighter in your professional life.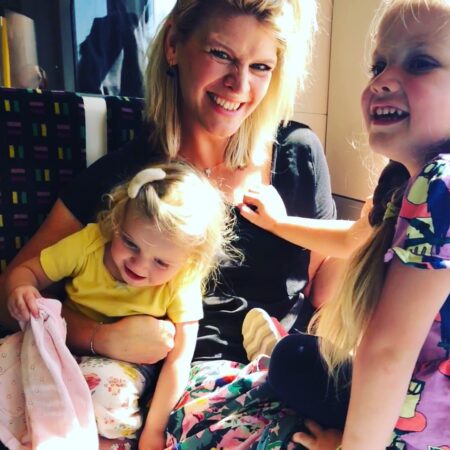 THE EFFECTS OF MOTHERHOOD ON YOUR CAREER:
Motherhood can be the most fulfilling and rewarding job on the planet. But being a mum is just
one
important role you will play in life. Don't let it define you or derail your career forever.
As a mother of two young girls, I know just how easy it can be to forget who you were before you became 'Mum.'
If you feel anything like I did after the birth of my first child, you may be keen to:
Reconnect with your unique strengths, values and professional purpose
Boost your confidence levels
Reignite or redirect your career
Start your own business
Return to work with confidence after a career break or maternity leave
Am I close? If so, my career coaching will really help. Whatever your stage in motherhood.
Take a look at my blog posts "Mum's the word" and "Do what lights you up"  and my article "Don't let becoming a mother end you career" to read more about my story and motivations for coaching talented women.

WHEN CAREER COACHING CAN HELP:
Maternity leave

 – supporting you before, during and after

Return to work

 – helping you navigate this often tricky transition with confidence

Loss of confidence and identity

 – reconnecting you with your strengths, passions and professional purpose

Negotiating flexible work patterns

 – bringing up the 'f' word at work, making it work for you and your employer

Career cross-roads and conundrums

 – considering new and 

exciting business ventures,

 careers or opportunities

Showing them what you've got to offer

 – articulating your USPs to prospective employers, customers and clients

Setting up your own business/ going freelance – 

leaving the traditional 9-5 and entering a brave new world

Taking your business to the next level

 – boosting your confidence, reconnecting you with your USPs and purpose

(Re-) Building your personal brand and profile

 – blowing your own trumpet in a way that feels authentic to you

CV and interview tips

 – making every word count and wowing them once you're through the door
A 'NO FLUFF', PRAGMATIC BUT FRIENDLY APPROACH
With over 15 years coaching experience as a qualified strengths and performance coach and extensive commercial experience as a Head of Talent Development & Engagement, I am well-equipped to provide practical and friendly career coaching support and access to various personal development and psychometric tools, which I am certified to administer. 
I'm not your traditional career coach in that my techniques are based around positive psychology and the science of personalities. If you like the thought of finding out what makes you tick and what you're great at through psychometric assessments and personality insights, you are in for a treat!
My style is informal and lighthearted; balanced with a careful mix of both challenge and support. It's so important that you feel completely at ease with the person who is going to help you move forward, so building a rapport with you from the word go is always my primary objective. 
I use the powerful insights generated by psychometric tools to help reconnect you with your own unique passions, professional purpose, values and strengths. This enhanced self-awareness of what you're great at and what's important to you (your personal and professional purpose), will help you reignite or redirect your career in a way that will allow you to play to your strengths authentically, every day of your working life.
You'll also learn which of your personality traits and behaviours might get in the way of your success, sabotage and damage your reputation. I will help you devise strategies to mitigate the risks of these potentially de-railing tendencies and maximise your chances of success in achieving your career or business goals.
Read more about my career coaching style in here. I have also developed a bespoke S.H.I.N.E COACHING FRAMEWORK that will give you a better idea of my approach.
DO ANY OF THE FOLLOWING SCENARIOS RESONATE?
Is

returning (or not returning!) to work on your mind? 
Have you lost confidence in your own personal and professional capabilities or strengths and aren't sure what options (flexible or otherwise) are out there?
Would you like help and advice on how to achieve the holy grail that is 'work-life balance' through flexible working?
Do you need reassurance that you can juggle all your important roles of mother, partner, income-earner, friend and family member?
Has motherhood perhaps provided you with a welcome sense of perspective and you are now considering a career change

but don't know where to start?

Do you have a brilliant idea for a new business but are struggling the muster the confidence and clarity to kick things off?
Are you self-employed and struggling with a crisis of confidence or disconnect with your USPs and Values? Is imposter syndrome is rearing its ugly head?
Have you lost your sense of identity or purpose

and can't see past your (albeit vital) role of 'Mum'?

Of course you love being a mum but is the seemingly relentless day-to day grind is starting to get you down? Do you feel stuck in a rut

and really want to do something about it?

Are your children are becoming more independent? Perhaps you've started to think about spending some rediscovering your strengths and reassess your values, in order to help you work out how you want to spend your free time?
If so, I can help.  
GET IN TOUCH
I'd love to hear from you if you think I could help. Drop me a line on sarah@shinebrighterconsulting.co.uk to find out more or click the button below to arrange an informal, FREE 'no strings' 30 minute chat to see if coaching could help you move forward.
STAY IN TOUCH
Why not join in the conversation and  follow @shinebrighter.withsarahclarke on Facebook or Instagram, join my free Facebook Group, The Shine Brighter Playbook or sign up for my monthly newsletter.