What we do
We provide inspiring and supportive career, leadership and returner coaching to talented women, either directly or via their employers; helping them unlock their professional potential and shine even brighter. We future-proof organisations by helping them create colourful and inclusive workplace cultures where the best people - even parents! - will do their best work, now and in the future.
HELLO
Shine Brighter Consulting was founded by me, Sarah Clarke, in 2016.
I have worked in the fields of employee engagement, coaching and organisational and talent development for nearly 2 decades. I am proud to have led the team that achieved the #1 ranking in The Sunday Times Best Companies to work for listings for 2015 and 2016. As a qualified strengths and performance coach, I am also certified to conduct MBTI, Hogan and Gallup's CliftonStrengths psychometric assessments. Before becoming a freelance consultant and coach, I worked at several fast-paced and dynamic organisations, each one with their own unique and vibrant culture. All of these companies epitomise innovation, passion and creativity and these values have helped shape my own work philosophy. I live in Buckinghamshire with my husband and two young daughters.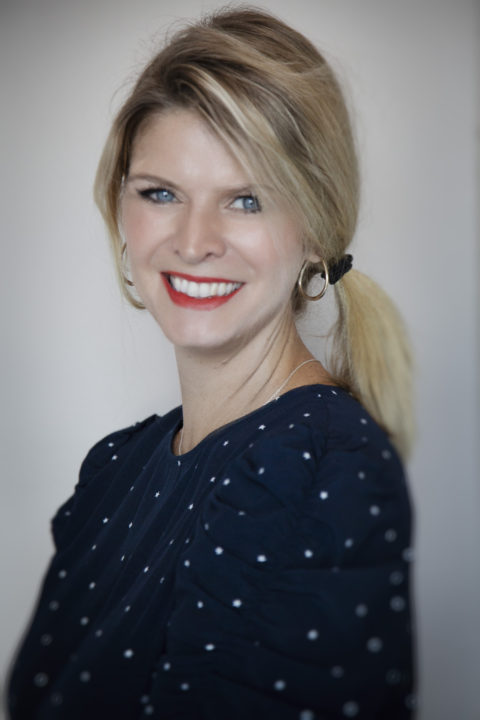 Testimonials
Sarah spent three months with us overhauling our engagement strategy and designing the associated implementation plans. It was evident throughout her time with us that she has a valuable mix of the necessary experience, intellectual rigour, and genuine passion to deliver high impact practical interventions that really make a difference. I would not hesitate to recommend her to any business looking to move forward in this area.
Jonathan Gill
COO - MJ Mapp Ltd
Sarah has been Fantastic – with a capital F! Her cocktail of psychometric analysis and professional guidance, without ever actually forcing an opinion has been invaluable. As a direct result of her 1:1 SHINE programme I have had a huge break through. I can't wait to get started on this next chapter. It feels totally analogous with my values, beliefs and ambition. It doesn't mean tearing up everything that's gone before but I've gone from stumbling in the dark to finding the energy to climb the mountain, break through the clouds and I'm feeling totally empowered.
Jane Johnson
Managing Director & Founder - FEEL Communications
Having recently completed Sarah's SHINE (Online) coaching programme, I can wholeheartedly recommend it to others if they're feeling blocked, uninspired or feel like they need a warm, supportive hand to get them back on track. I loved the methodical nature of Sarah's [SHINE] framework and had multiple lightbulb moments as I worked through the different exercises. It felt so indulgent and so amazing to allow myself time to focus on what I actually want, rather than what works for everybody else and it's given me loads of clarity about moving forwards - what to look for, what to look out for for and how I can be happier in my professional life. Sarah is so passionate and engaged with your story that her energy alone fires you up and her experience and insight will definitely inspire you. I'm recommending the course to everyone I know at the moment!
Emma Young
Director - The Responsible Business Company
I was facing the prospect of redundancy earlier this year – having worked at the same company for many years, the prospect of change was definitely daunting, however I knew this was an opportunity to take stock of things and really revisit what's important to me and my career. I decided to work with Sarah to help guide me through that process … and boy am I pleased I did! Sarah has helped me work through the fog to gain clarity and pick through what it is that makes me tick and ultimately happy at work. It's been a great experience and a real investment in myself. I would highly recommend working with Sarah on any of her courses to help focus your career thoughts, gain clarity, be accountable and have a wing woman! Thank you again, Sarah."
Ali Brathwaite
Marketing Director
I attended Sarah's inaugural 'Take Time to SHINE' workshop this week and highly recommend it to anyone feeling a little lost with where they want to take their career to give a greater sense of fulfilment. A fantastic session with wonderful women, thought provoking, interesting, and with fab, relevant and engaging content. Also totally action oriented, definitely not one of those workshops you walk away from and forget about! My learnings have been whizzing away since I left! If you're considering it, do it!
Holly Garbett
Marketing & Sales Leader
Sarah personally coached me at a career crossroads where I had lost a little of my normally high confidence. Re-identifying my career successes and strengths (my superpowers as Sarah would say!) with a fresh pair of eyes, really turned that around *cue light bulb metaphor*. Approachable, informed and warm – three of my favourite traits in a human and colleague! Sarah's previous career successes provided absolute confidence that her guidance and help is coming from a commercial mind as well as a coaching one. I am so excited to put into practice the exercises that I suspect will have big impact. Thank you Sarah.
Joanna Watts
Founder - &Also
Sarah for some coaching recently and it has proved to be even more inspiring, helpful and useful than I could have imagined. Sarah is so wonderful at getting you to focus upon your strengths and I feel that with her help I will find the thing I truly want to do with my career (advice I should've had years ago!). I would thoroughly recommend her kind, shrewd and intelligent advice to anyone.
Amy Warren
On a Career Break
The help, support and guidance you've given me to help unpick the massively confusing state of head / career / what it is I am good at / what it is I want to do, has been just fantastic. Thank you SO much.
Lou Prior
Director & Founder - Prior PR
This week's exercises have been really enlightening and empowering! I have a much better understanding of myself, what I'm great at and what is important to me.
Sophie Allard
Marketing & Leadership Consultant