COACHING WITH ME 
What to expect
First things first.
What actually is Coaching? 
Great coaching has the potential to bring about profound and meaningful change, by helping clarify those thoughts and ideas that may otherwise remain a jumble in your head and keep you up at night. A structured coaching programme will help you set clear personal and professional goals, achieve them and then often surprise you by knocking them out of the park!
Coaching is a positive, future-focused and action-oriented discipline. It helps you clear hurdles and barriers out of your own way, and it assumes that because you are the one facing the challenges, you actually hold the answers to overcoming them.
Think of me as a sounding board; your partner in crime, your wing (wo)man. Someone who is rooting for you from the side lines and giving you that all-important pep talk when you feel like giving up. I'll hold you accountable for your own success. I won't ever give up on you and more importantly, I won't let you give up on yourself, no matter how bad your day, week or month has been.
What Coaching isn't
I'm sorry to say that a good coaching session may not feel like a cosy fireside chat! Some coaches have the reputation of being gushy, albeit well-meaning, sycophants. Impactful coaching isn't actually about being told what you need to do or being given all the answers. You won't hear a good coach saying "Well, if I were you, I would do X", (unless of course you explicitly asked them for their opinion).
The truth is, being coached isn't necessarily an easy ride! In fact, an impactful coaching session can actually be pretty hard work if you give it your all. It requires resilience, honesty, grit and determination to move forward; often in the face of adversity. But, wow, does it feel good when you start to see those results!
My Approach
I am a firm believer that coaching should result in tangible, practical actions so I often use psychometric tool insights to bring my sessions to life. I adopt a pragmatic yet positive, strengths and values-oriented philosophy when coaching; providing my clients with a healthy balance of both challenge and support.
I'm not exactly an 'Earth Mother' type but I do pride myself on having a high EQ and a passion for helping people tap into who they are and what makes them authentically great; so that they can reach their fullest potential. I would definitely describe myself as more of a career and performance coach than a 'life coach' per se, but our lives and careers are so intertwined these days, so we need to ensure that both are in balance to feel fulfilled and happy.
I have developed a bespoke coaching framework called S.H.I.N.E which you can read more about here.
I'm also a mother of two young girls so I get it. Which helps.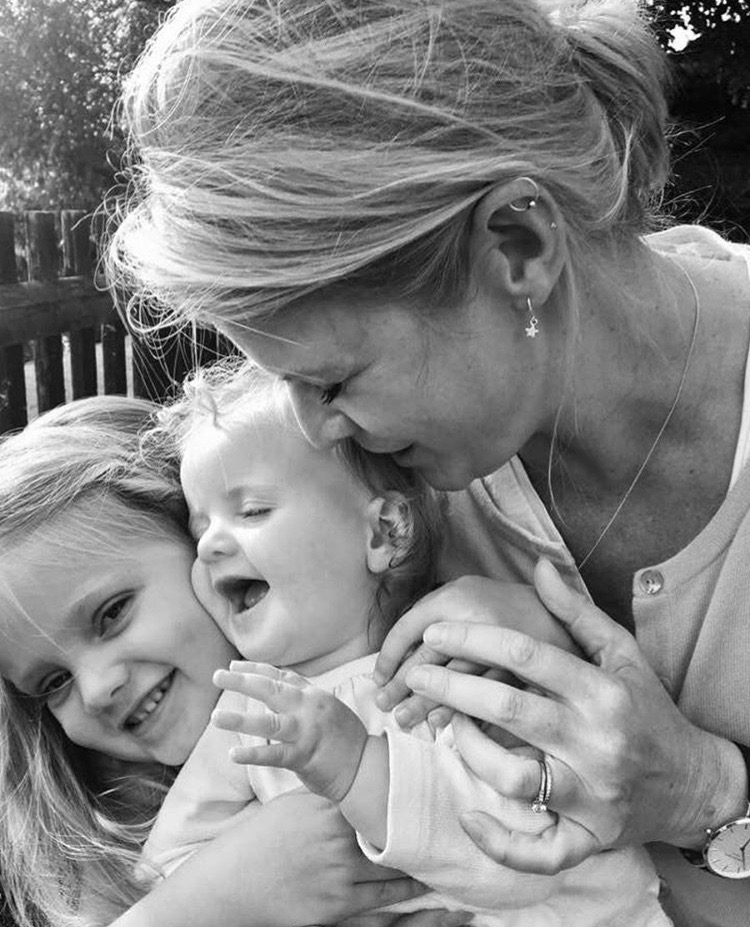 I understand how it feels to lose your confidence when returning to work after a career break. I know only too well how it feels to have forgotten what you were good at before you assumed the role of "MUUMMY!"
I also appreciate that having a family changes everything. It gives new perspective to your life and career and makes you question what it's all about. It also presents itself with a whole other raft of logistical nightmares that can't be ignored. How do you fit work around immovable objects such as the school run or swimming lessons?
I am a massive advocate of flexible working and making work work for you. I have access to lots of resources which can help you explore ways of addressing all these considerations and make compelling business cases for flex in the workplace. Together, we can arrive at the perfect outcome for both you and your family.
Click here to find out more about ways we can work together.
10% discounts on all my services are available to those on maternity leave.
Ad hoc SPARK sessions – £150
I offer ad hoc 'SPARK' sessions which are a 90 minute-long coaching conversation, designed to ignite your thinking and confidence around a specific topic or event. Great for when time is of the essence and you need a confidence boost.
Maybe you have a deadline you are working towards, such as an interview or presentation at work.
I know only too well that working for yourself can be a lonely place! So you may just be having a bad day and need a professional pick-me-up. Perhaps you're having a crisis of confidence about something in your career or business and you'd like to bounce ideas off someone.
Consider me your professional wing-(wo)man when times get tough.
1:1 Coaching programmes
It is well-known that coaching works best when delivered in a programmatic manner; a series of sessions held regularly over a time frame of several weeks or months. This approach helps maintain momentum and focus and increases the likelihood of you achieving your goals.
It's always difficult to predict the exact number of sessions needed to affect significant change, as the pace of progress will largely be determined by you and the time, energy and headspace you have available to commit to your plan. However, you'll be able to work through the whole of my S.H.I.N.E coaching framework in 6 sessions.
Click here to find out more about my 6 session Silver and Gold 1:1 packages.
I usually recommend at least one session every two to three weeks to ensure you sustain momentum and make real progress towards your professional goals. But this is only a recommendation, and the most important thing is that the pace of the sessions is right for you and your lifestyle. It is also worth pointing out that I guarantee absolute confidentiality to all my coaching clients. If you need me to sign an NDA, please do let me know.
Public and in-house Workshops
I run public workshops locally, in and around Buckinghamshire, my signature event being my Take Time to S.H.I.N.E workshop. I have exciting plans to launch this workshop in Central London in 2019. If you would like to sign up to hear more about my upcoming events, please hit the button at the bottom of the page to subscribe to my monthly newsletter.
I also work with organisations to run in-house workshops and events. If you think your company could benefit, please do refer them to the Speaking and Workshops section of my website.
Online Courses and Webinars
I run a return to work webinar, Return Stronger, with the brilliant Charlotte Speak of Power of the Parent, fellow strengths and career coach. This webinar aims to equip you with everything you need to return to work with confidence after maternity leave. Please take a look at the Events section of my website to find out more.
Time to S.H.I.N.E – (Online) – is my online group career coaching programme and you can read more about it here.
If you would like to receive the latest news and updates about my programmes and services, please subscribe to my monthly newsletter using the button at the bottom of this page.
Where and How
I conduct most of my sessions over the phone or via Zoom (video call), unless it is mutually convenient to meet face-to-face*. I even offer coaching sessions 'On-the-Go' if that's how you prefer to work.
The benefits of walking and exercise to the brain are well-documented after all! Neuroscience tells us that moving the body and pumping more oxygen around our cells may help us think more clearly and it definitely helps alleviate the feeling of being 'stuck'.
I'm also happy to hold our sessions in art galleries or other inspiring spaces, if vision and inspiration are what you are seeking. That said, I am also more than comfortable to hold our conversations in the comfort of your own home or in a quiet local cafe. Whatever works best and feels right for you.
*It is worth mentioning that there may be additional travel costs associated with some face-to-face meetings.   
Get in touch
I know that coaching is a BIG commitment, both emotionally and financially, so if any element doesn't feel right or work for you, I am always happy to try and flex things, so please do ask. I am also happy to offer payment plans to help you spread the cost of sessions.
I am really excited to be a mum supporting other mums through the minefield that is fulfilling your professional potential as a mother, so please do get in touch if you have questions on any of the above or want more information on pricing or about how coaching could help you.
Or if forms aren't your thing, drop me a line on sarah@shinebrighterconsulting.co.uk to arrange a FREE 'no strings' 30 minute chat to see if coaching could help you shine even brighter in your career or business.
You can also join my FREE Facebook Group, The Shine Brighter Playbook, for regular career hints, tips and coaching challenges.